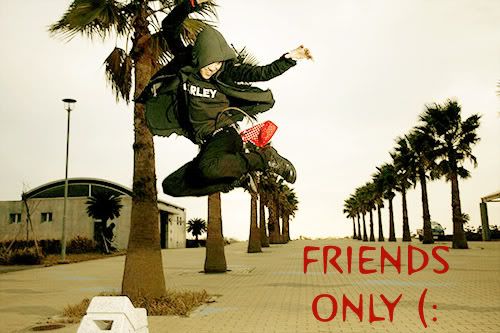 HEY, THAR! I honestly don't mind people adding me and stuff but it'd be nice to tell me you at least who you are so I can add you back!! HEHE.
oh. and this can also be like a general area for
random talk
or anything. HAHAHAHA. you can comment here if you want me to like, post more or anything I suppose. ROFLMAO. ♥
AWESOMENESS.
:3
okay. 4649!